Welcome to our School
---
Parent Teacher Interviews
This year both Thursday, November 22, and Friday, November 23, will be 10 minute scheduled interviews. 
You can go online to book your interviews this Friday, November 10 at 5:00 p.m.

http://lorneakins.schoolappointments.com
---
Come out to Bellerose November 16th and show your support for our Sr. Volleyball Teams in the City Finals!
The Sr. Girls game starts at 6 p.m. Sr. Boy's game starts at 7:30 p.m.
Go Gators!
---
Lorne Akins is Proud to Introduce Gator Tales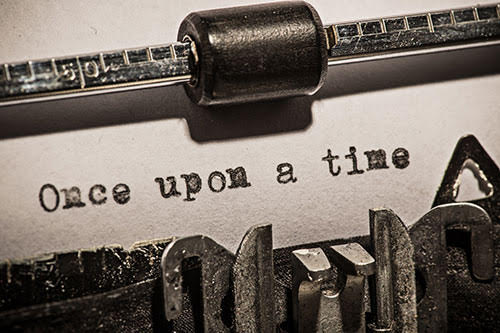 This new club aims to provide a space for students to grow as writers, exercise creative freedom, and receive one-on-one feedback and support. The Gator Tales are meeting at lunch once a month to discuss new formats and tools for writing and open a "mystery box" filled with artifacts to inspire the next great story. 
---
Charity Hockey & Ringette Game
There are many people that are in need of food and we do our best to help them during the holiday season with our annual partnership with Kinette Food Hamper Drive.
We are now accepting donations for door prizes for our annual food drive. Food Donations will be accepted starting December 1 through to December 15.
Dough Raiser
Lorne Akins will be taking part in Cobs Bread Dough Raiser Program!
All you have to do is say that you are raising dough for Lorne Akins Junior High School and 5 percentage of the funds will be donated back to the school.
For more details call Cobs Bread at 780-458-9133 or pay them a visit at 

212 2 Hebert Road, St Albert, AB T8N 5T8

.
Lorne Akins will also be taking part in Boston Pizza's Operation Education Fundraiser.
All you have to do is eat at your local Boston Pizza, keep your receipt, then submit the receipt to the office and we will get 5 % of the amount on the receipt.
---
Upcoming Events in Our Community

Thursday November 16 from 7:00 - 8:30 p.m.
Grandin Clubhouse - 5 Grenfell Avenue
---
Parent-Teacher Interviews Instructions 
*If you have already registered for the November interviews, you can use your same user ID and Password*
 Click on the REGISTER tab and fill in the registration form to create an account. Once you have
successfully registered, you can login to the system and then you must register your student by name.

Select Teachers
 You can schedule appointments for any student that you have added to the system by clicking on the
"Book Appointments" icon beside the student's name. You are then taken to a page where you can
select the teacher/teachers with whom you wish to meet. (multiple teachers can be selected by using
the "Ctrl" key on a PC keyboard or the "Command" key on a Macintosh keyboard)
Teacher Appointment Calendars
 You are shown the calendars of the selected teachers. It also shows their appointment times that are
available for booking. You can select appointment times by simply clicking the check boxes or by
clicking in the time block beside the check box. Once an appointment time has been selected, it will
change to green. If no appointments are available, click on the "call back" button at the top of the list.
Appointments Booked Successfully
 Once the appointments are booked, the screen will display the list of appointments for the student.
When you click on the "Return to Home Page" button, you will return to the home page with your
student and their appointments listed. You can then book additional appointments, or you can book
appointments for another student.
Parents with More Than One Student
 If you have more than one student at this school, the teacher appointment calendars will have an
additional feature displayed when the second (or third) student bookings are made. If a sibling has an
appointment booked, the student's name will be displayed for a parent, thus making it easier to book
adjacent appointments.
Printing Parent Appointment Schedule
 From the home page, it is possible for you to generate a PDF document with the list of your
appointments. Click on the "Print Appointments" button and a window will pop-up asking you what
you wish to do with the document. In Internet Explorer, it is recommended that people click the
"Save" button, save the file, and then click "Open" to view the file. It sometimes has a problem
downloading and opening PDF documents that are generated from web sites.
 Click "Open" after the download is complete to view the PDF.
Parent Schedule PDF
 The generated PDF will list the appointment times, the student, and the teacher with whom the
appointment is booked.
*Don't forget your
Login & Password !

PLEASE CALL PAMELA HANSON AT 780-460- 3728 IF YOU ARE HAVING ANY DIFFICULTY BOOKING
YOUR INTERVIEWS.
Gator clothing can be purchased in the office.
T-Shirts $15                      Hoodies $35
---
Yearbooks
Last year's yearbooks can still be purchased for $35. Come on into the office if you would like to purchase!